PANEUM – Wunderkammer des Brotes
In 2015, backaldrin laid the foundation for a unique project around bread. The PANEUM – Wunderkammer des Brotes has been open to visitors since October 2017. It is a customer forum, an exhibition, a Noah's Ark, a cloud ship, and so much more. For backaldrin, above all else, it is a tribute to bread. The PANEUM serves as a customer and event forum, where the future of this valuable food can be discussed and contemplated. The comprehensive exhibition of 1,200 objects spanning 9,000 years is open to anyone interested in embarking on a journey into the world of bread. Find out more about the PANEUM at www.paneum.at.
Experience the wonder of bread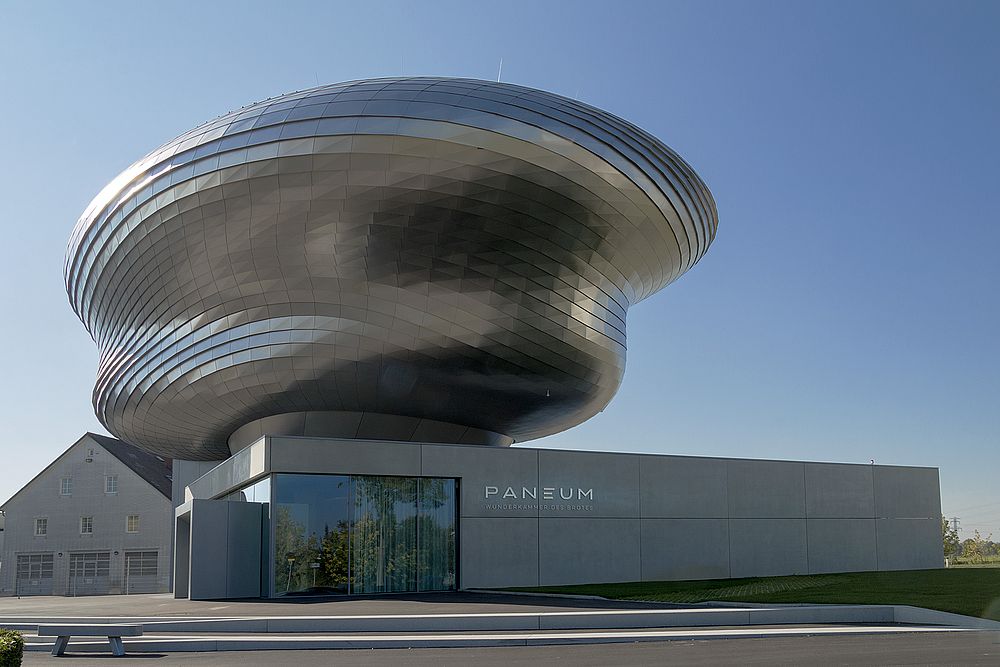 PANEUM – Wunderkammer des Brotes
designed by the internationally renowned architecture office COOP HIMMELB (L) AU, is a customer information center, bread exhibition and future forum.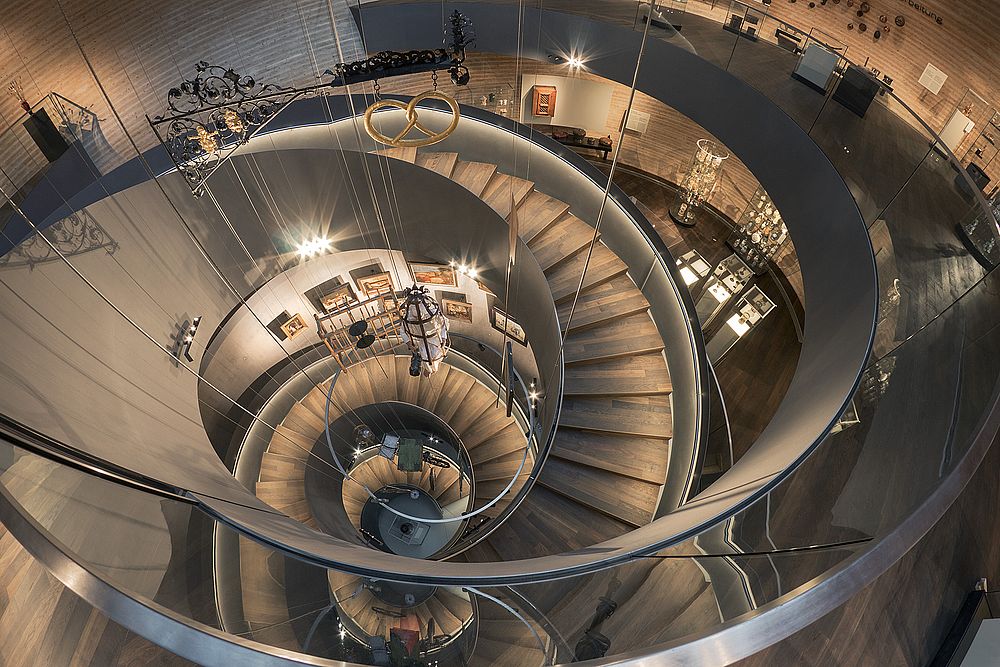 PANEUM
PANEUM – Wunderkammer des Brotes: The spiral staircase creates an atrium, which can be used in vertical displays, not unlike a chandelier or a gigantic wind chime.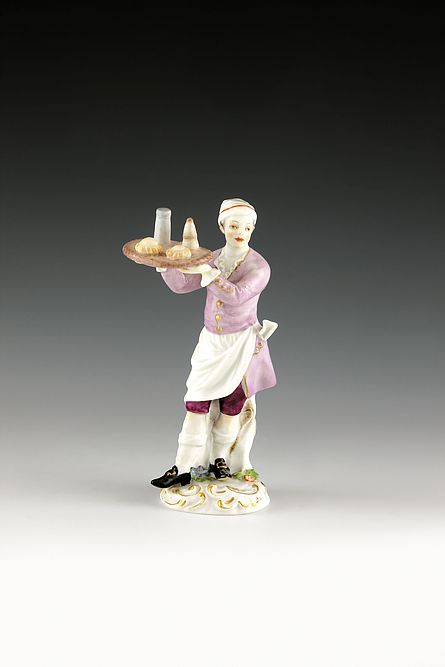 porcelain confectioner
All great things start small. This is, quite literally, true of the backaldrin collection, since its very first object is a small porcelain figure of a confectioner from Meissen, collected in the late 1980s.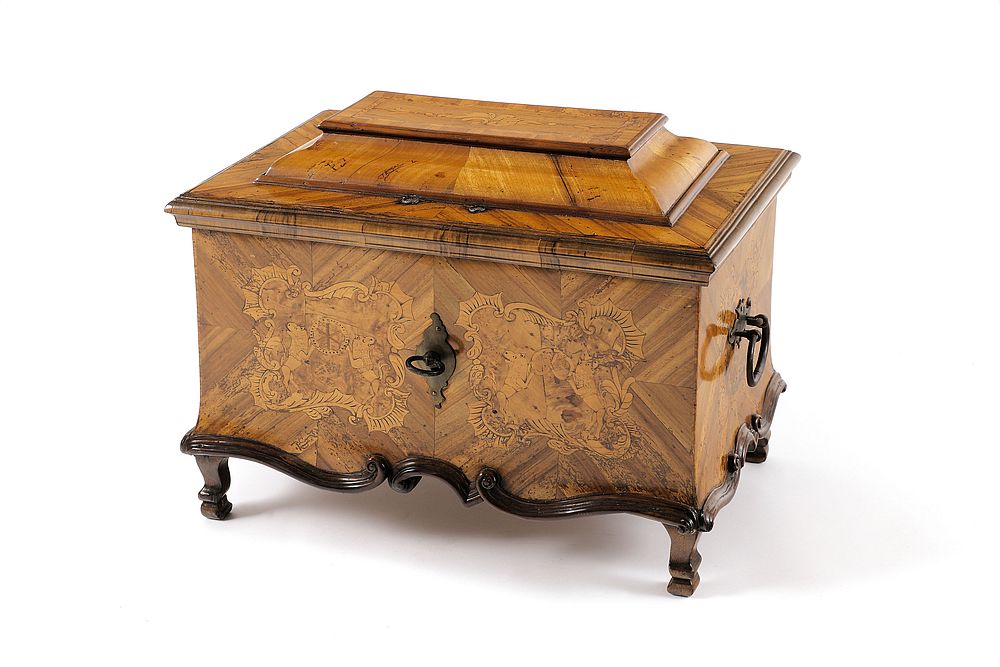 Guild Chest (Bakers)
Southern Germany/Austria
1769, Wood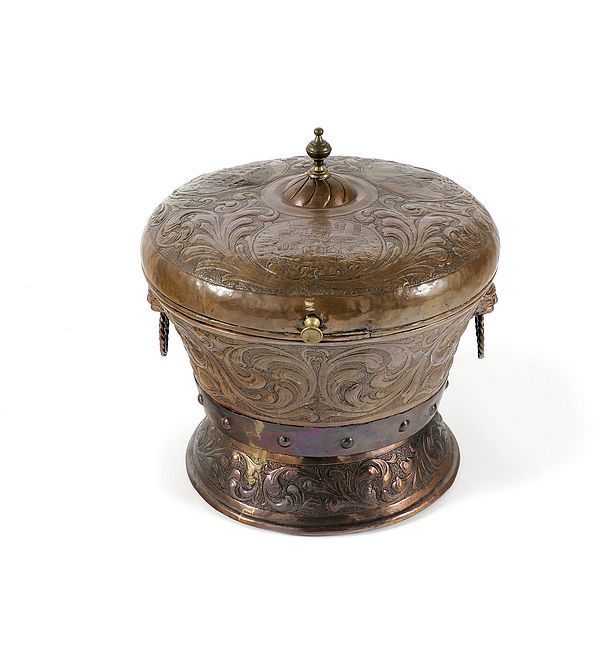 Bread Container
Nuremberg/Germany
18th century
Copper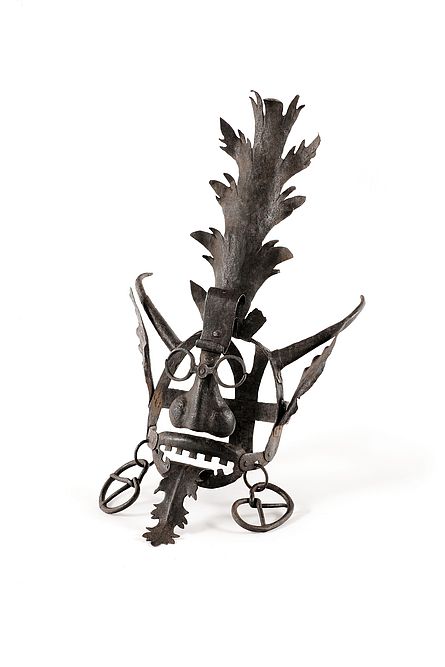 Shame Mask
Southern Germany/Austria
Beginning of the 18th century
Iron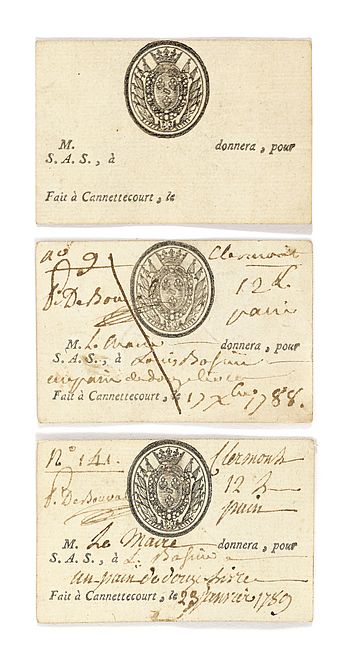 Playing Cards as Bread Vouchers
Clermont/France
1788-1789
Paper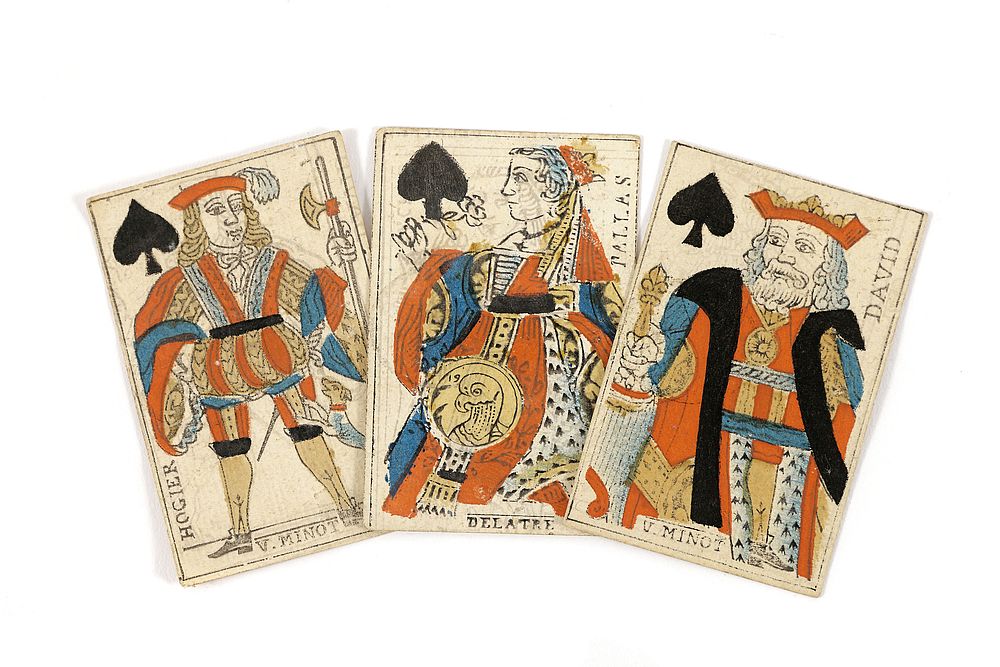 Playing Cards as Bread Vouchers
Clermont/France
1788-1789
Paper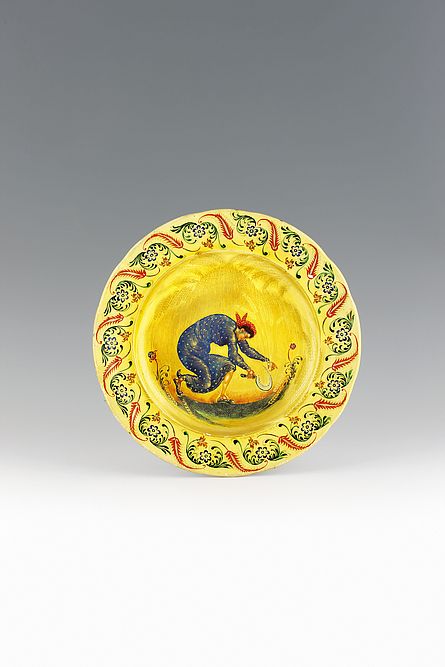 Porcelain Plate
Ivan Ivanovitsch Golikov
Palekh/Russia
1927
Porcelain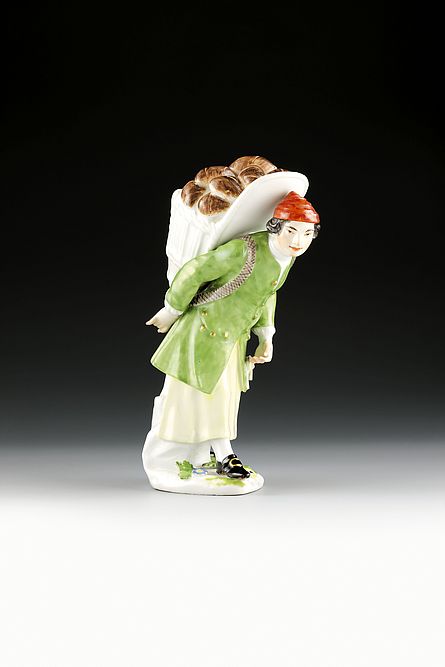 Bread Seller
Meissen/Germany
Around 1745
Porcelain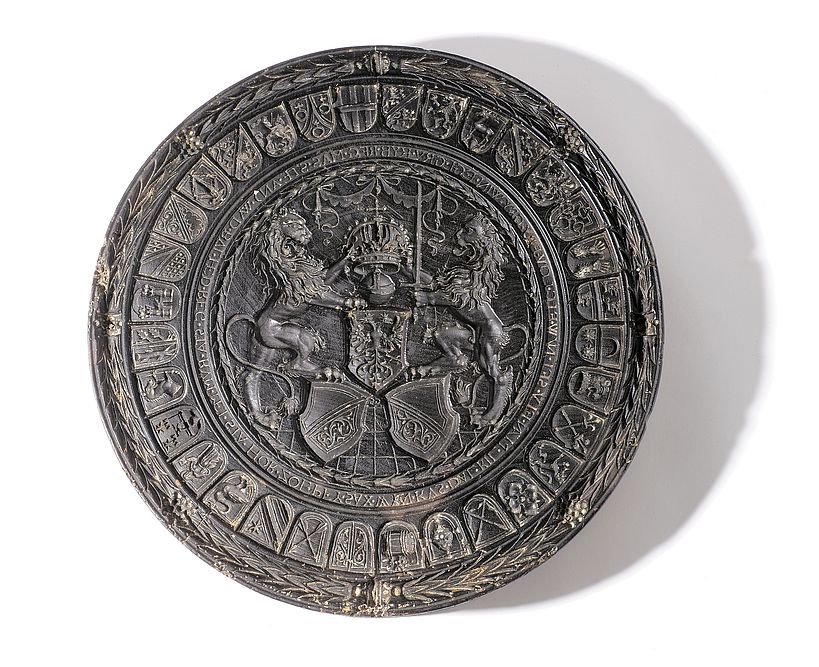 Gingerbread Press Mould
Switzerland
1632
Wood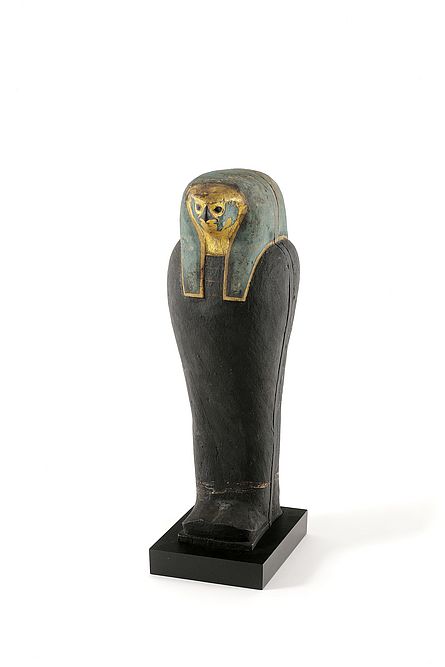 Grain Mummy
Egypt
600-400 AD
Wood/mud/cereal grains/ties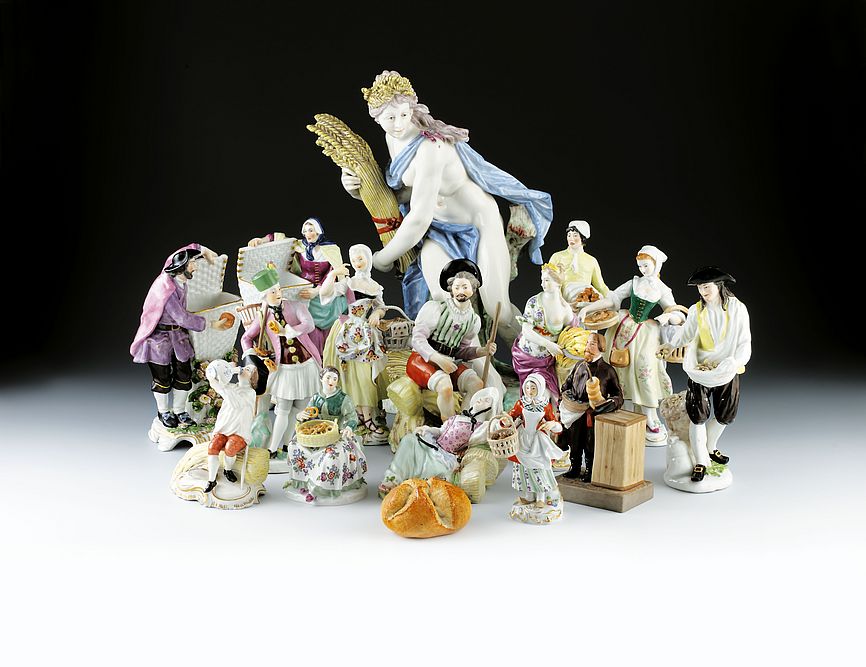 Porcelain ballett
Reapers, confectioners and bread sellers in three-four time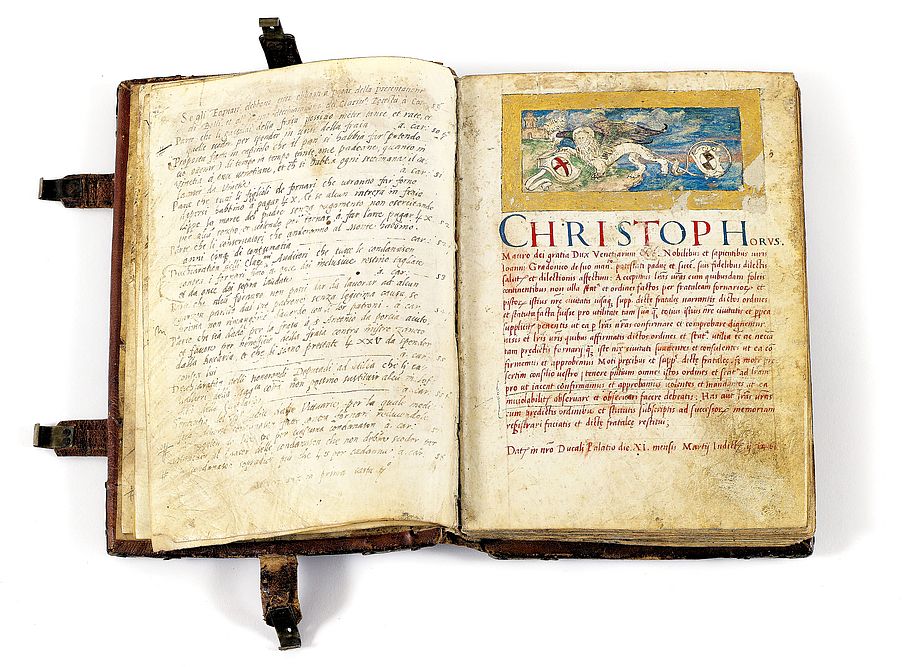 The World´s knowledge
The second-oldest baking book in the world, which belonged to the Brotherhood of Bakers of Padua, is a book about bread, and therefore life. Italy
1461-1630